Daya Ohorella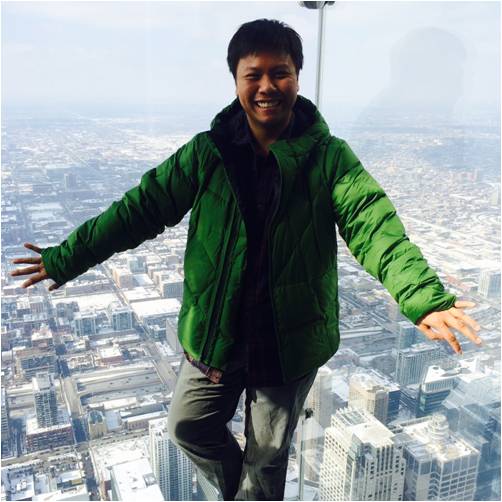 Times really files when you are having fun – that is how I feel every time a P&G work anniversary comes around. When I graduated from NUS and signed on with P&G, I had some ideas of where my passion for problem solving and analytics should take me but nothing would have prepared me for the professional and personal growth that this company had in store for me.
P&G has given me amazing breadth and depth of experiences for applying analytics. To do so, I have lived and worked in Singapore; Kobe, Japan; and in Cincinnati, USA, and have travelled to much more. I have worked for both developing and developed markets in Asia, worked on a range of brands in several of P&G categories including Home Care, Fabric Care, Feminine Care, Baby Care, Shave Care, and Hair Care. I was even fortunate enough to learn from pitching business opportunities to decision makers of retailers here in Singapore such as FairPrice, Guardian and Watsons. Anything that I ever wanted to learn that could contribute to my growth, P&G has been there to support and cheer me along. I am on my 8th assignment – all designed to further growth my skills as a Business Intelligence & Analytics professional.
What gets me going every day at P&G is it's PEOPLE, PRINCIPLES and level of PASSION.  Meeting people with similar passion and experiences to myself has been life-reinforcing. People of different experiences stretch your imagination of what is possible. No matter how difficult a situation we get ourselves into, we know we can always rely on the company's core principles to move us along. P&G people work hard but they play hard - some of my most memorable life experiences are alongside friends I have made at P&G near and far.
TIPS for Candidates:
Have a great sense of self-awareness: P&G treasures diversity in its talent pool. So whether it is your skills, passion/dislike areas, or even opportunity areas – being able to articulate that will enable a great partnership between yourself and the company. That will sustain you through any form of employment.
Have an open mind to something new: Whether it is an idea, assignment options or simple work tasks. An open mind lends you to a great positive attitude. That in turn will invite opportunity to come knocking.